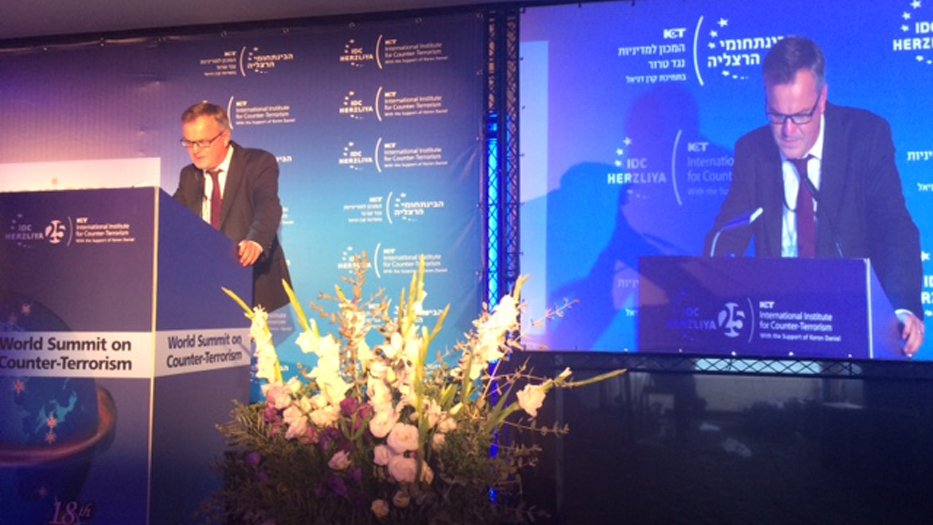 Source: BMI
News · Security · 07 September 2018
"Israel is one of our most important partners"
State Secretary Hans-Georg Engelke visits Israel
At the invitation of the Interdisciplinary Center Herzliya, State Secretary Hans-Georg Engelke participated in the 18th World Summit on Counter-Terrorism in Herzliya, north of Tel Aviv, on 2 September 2018. In his keynote speech he described the terrorist threat in Germany, in particular after ISIS' substantial loss of territory in Syria. He said that Germany's security authorities were especially concerned about persons returning from the region previously controlled by ISIS. He also explained that the Federal Government addressed the growing problem of radicalization through social media by taking regulatory measures.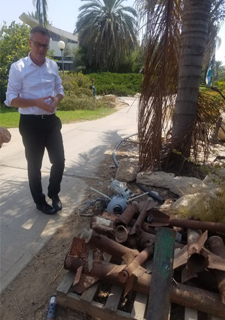 Source: BMI im Kibbutz Alumim in der Nähe des Gaza-Streifens
During talks with various ministries, State Secretary Engelke expressed his sincere thanks for the intensive and fruitful cooperation between German and Israeli authorities as well as his interest in further intensifying relationships in the field of security and beyond.
At the conference, Mr Engelke also met the head of the International Institute for Counter-Terrorism at IDC Herzliya, Prof. Boaz Ganor, who has gained international renown with his very practical research on terrorism.
After the conference, the State Secretary visited the Alumim kibbutz located only a few hundred metres away from the Gaza Strip. A civilian representative of the kibbutz described the current threat posed by missiles, including "Fire Dragons", launched in the Gaza Strip and how this affects daily life in the kibbutz. In addition, Israeli security authorities at the nearby border with the Gaza Strip informed State Secretary Engelke about the security situation and border protection measures.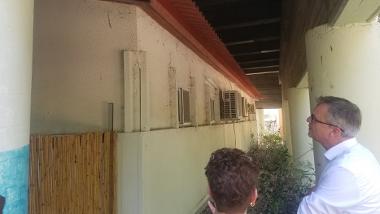 Kibbutz Alumim (Larger version opens in new window)
Source: BMI im Kibbutz Alumim in der Nähe des Gaza-Streifens
Finally, Mr Engelke visited the Israeli Cybersecurity Campus in Beer Sheva in the Negev desert, where he was briefed on research and development activities in the field of cybersecurity, for example by Deutsche Telekom. In addition, the newly established Israeli National Cyber Directorate presented the cybersecurity capacities and capabilities of the Computer Emergency Response Team of the State of Israel (CERT-IL) which is also located on the Cybersecurity Campus.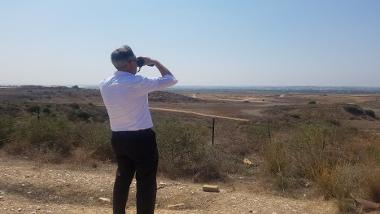 Sicherheitslage (Larger version opens in new window)
Source: BMI Staatssekretär Engelke bei der Unterrichtung über die Sicherheitslage am Gaza-Streifen