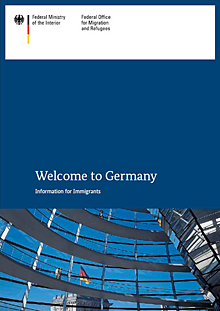 Download

· 14 January 2015Welcome to Germany - Information for Immigrants

Are you planning to move to Germany? Or did you arrive recently, intending to stay here permanently? Taking a step like this involves a lot of changes. This brochure has been designed to help you find your way in Germany. It contains basic information to help you settle in more easily and quickly in your new home and integrate into life here.

(130 pages; as of August 2014)

PDF, 2MB, File does not meet accessibility standards.
Related publications