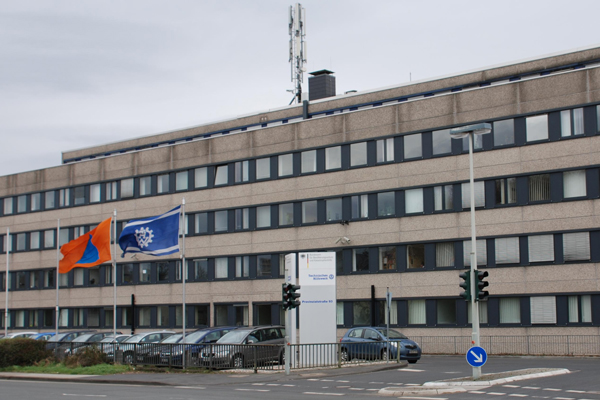 Source: THW
Article · Civil protection
Federal Agency for Technical Relief (THW)
The Federal Agency for Technical Relief (THW) is a cornerstone of civil protection in Germany and helps in case of natural disasters and accidents.
The THW is known for providing rapid and efficient technical relief in emergencies anywhere in Germany. For example, THW volunteers are on the spot after storms to pump out flooded basements, clear streets of fallen branches and brace buildings at risk of collapsing.
Mission
The THW provides technical relief
in accordance with the Federal Civil Protection and Disaster Relief Act,
abroad on behalf of the Federal Government,
to manage disasters, public emergencies and large-scale accidents at the request of the authorities responsible for threat prevention,
to meet public responsibilities as referred to in nos. 1 through 3 where it has agreed to do so.
Volunteer commitment
Volunteering is the backbone of the THW: 99 per cent of those who work for the THW are volunteers. Nationwide, the THW has about 80,000 volunteers who provide professional assistance in their free time.
Volunteer commitment is invaluable not just for the THW but for our entire society. To volunteer or find out more about the THW, please contact your local THW unit or office.
Volunteers are elected to represent the needs and interests of the roughly 80,000 THW staff in all key decisions and developments.
668 local THW units
In Germany and abroad, THW volunteers are ready to help in case of emergency. To this end, they undergo basic training in various subject areas and regular skills training.
THW staff are prepared for their civil protection tasks in the 668 local THW units. Advanced training, for example as boat commanders, tracking specialists, team leaders or team members for international missions, is provided at the THW's own federal training academy, the THW-Bundesschule.
You can find further information on the website of the THW.