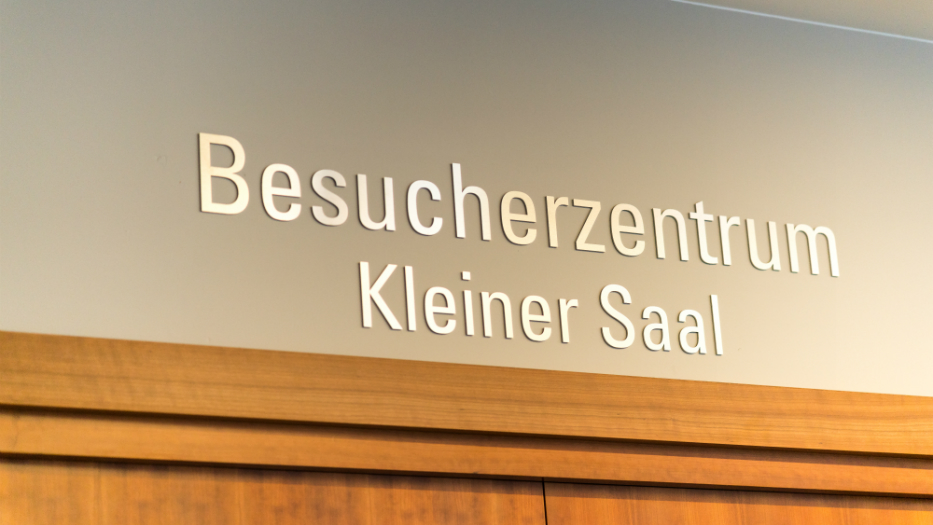 Source: BMI
We offer groups of 10 to 50 persons the opportunity to visit the main ministry building in central Berlin. Visitors' service staff will be glad to inform your group about the organization, work and major tasks of the ministry (in German). You will also have a chance to discuss current interior policy issues.
We host such group visits nearly every day, at 10:00 and 14:00, each lasting about 90 minutes.
We are unfortunately unable to offer tours of the ministry building, but the ministry does participate in the Federal Government's annual Open Day.
Contact persons in the Federal Ministry of the Interior visitors' service
The following staff are available to answer your questions about the visitors' service:
Please note:
If you have already signed up for a visit, AFTER you have received confirmation of the visit, please enter the first and last names, date and place of birth of all members of the group in the Excel table and send it to the e-mail or fax number above about five days before your visit.
Please provide a telephone number where the group leader can be reached at short notice.
A current official photo ID is required to enter the Federal Ministry of the Interior.
Please let us know in advance of any changes to the list of participants, in order to avoid delays when entering the ministry.
Privacy statement
Security assessments indicate that because of the nature of its tasks and functions, the Federal Ministry of the Interior faces a high level of general threat. For this reason, all persons at the ministry require a similarly high level of protection.
All visitors not personally known at the ministry must be registered in advance. Your personal data are used only for the purpose of your visit to the ministry and are forwarded to the Federal Police, where they are checked and deleted immediately after your visit.
We look forward to your visit!